EASY INSTALL • SIMPLE MAINTENANCE • LOWER PROPERTY IMPACT • CUSTOMIZABLE
The Maine Solution for high efficiency advanced wastewater treatment systems for any size commercial property
Maine Septic Solution's commercial systems are uniquely designed to operate as effectively and easily as our world class residential systems.  Each unit is upsized proportionally to support the specific commercial wastewater needs of your property.
Plug & Play: Our commercial systems are uniquely customized, and fully designed ready for easy installation. Plug-and-play –  and ready to work for your project.
Customized to your needs: Customized control panels are available to suit your specific  requirements. We offer an upgrade commercial control panel equipped with auxiliary contacts designed for WiFi connectivity providing  instant remote notification of alarm conditions.
Compact and Capable: Individual systems can easily handle a hydraulic load capacity from 1,000 gpd to 6000 gpd.  Our unique built-in surge capacity easily accommodates variable flows and shock loadings.
Highly portable and installer-friendly: Lightweight for their size our commercial units are easily maneuvered into tight and difficult sites; ideal for new construction, modifications, expansions or replacement projects. 
Scalable: Designed to be placed in series (or phases) to easily handle site growth or increased treatment needs.
Call for Free On Site Evaluations and Consultations

BEST OPTION FOR THE ENVIRONMENT

INDUSTRY LEADING NITROGEN REDUCTION

CERTIFIED TO NF/ANSI STANDARDS 40 & 245
CE SERIES: STANDARD COMMERCIAL MODELS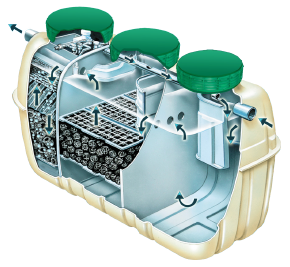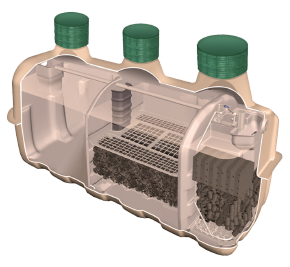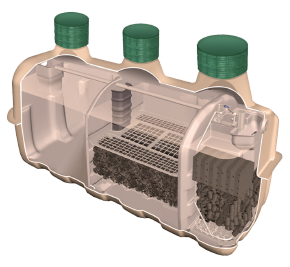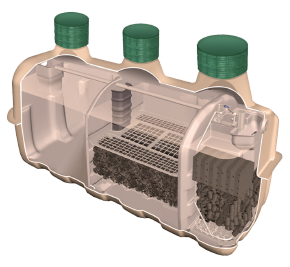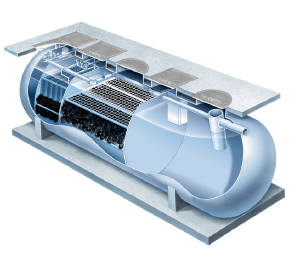 CEN SERIES:  ENHANCED NITROGEN REDUCTION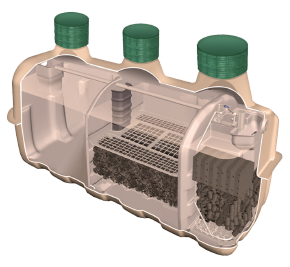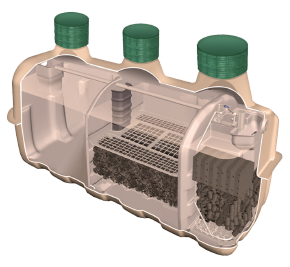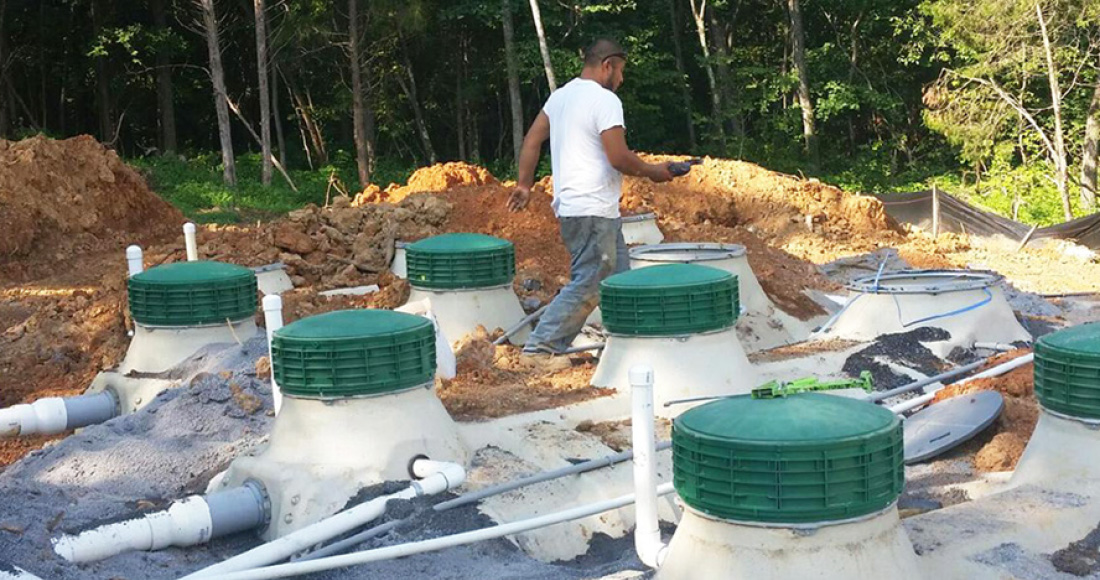 Fuji Clean systems may be cluster-configured to treat hydraulic flows of up to 100,000-gpd and organic loads of up to 3,000 mg/L BOD

Easy, Straightforward Installation

Cost Efficient vs Other Solutions


Best Option for the Environment