THE PREMIERE SEPTIC SOLUTION
FOR RESIDENTIAL AND COMMERCIAL
The Leanest, Meanest and Greenest Septic Solution You'll Find in the Great Northeast.
Maine Septic Solution is the exclusive distributor of Fuji Clean advanced wastewater treatment systems in New England. Ideal for septic tank replacement or new construction needs we offer a full range of model CE and CEN treatment systems for both residential and commercial applications. Our innovative Fuji Clean septic tank systems are the world's leading manufacturer of onsite wastewater treatment systems.
Our CEN units are the gold standard for advanced wastewater treatment for the reduction of harmful nitrogen levels. These custom designed units will significantly reduce total nitrogen (TN) to single digit levels.  Our CEN units are THE solution for water sensitive areas such as coastal areas, lake regions, local aquifers, and proximity to drinking water.
Whether you're a system designer, engineer, homeowner, installer, regulator, environmentalist or fellow wastewater worker, you understand the importance of properly treated wastewater and the need for high-performance, dependable, compact, and efficient septic solutions.
We are the solution for your wastewater needs—Call us today for your free consultation.

BEST OPTION FOR THE ENVIRONMENT

INDUSTRY LEADING NITROGEN REDUCTION

CERTIFIED TO NF/ANSI STANDARDS 40 & 245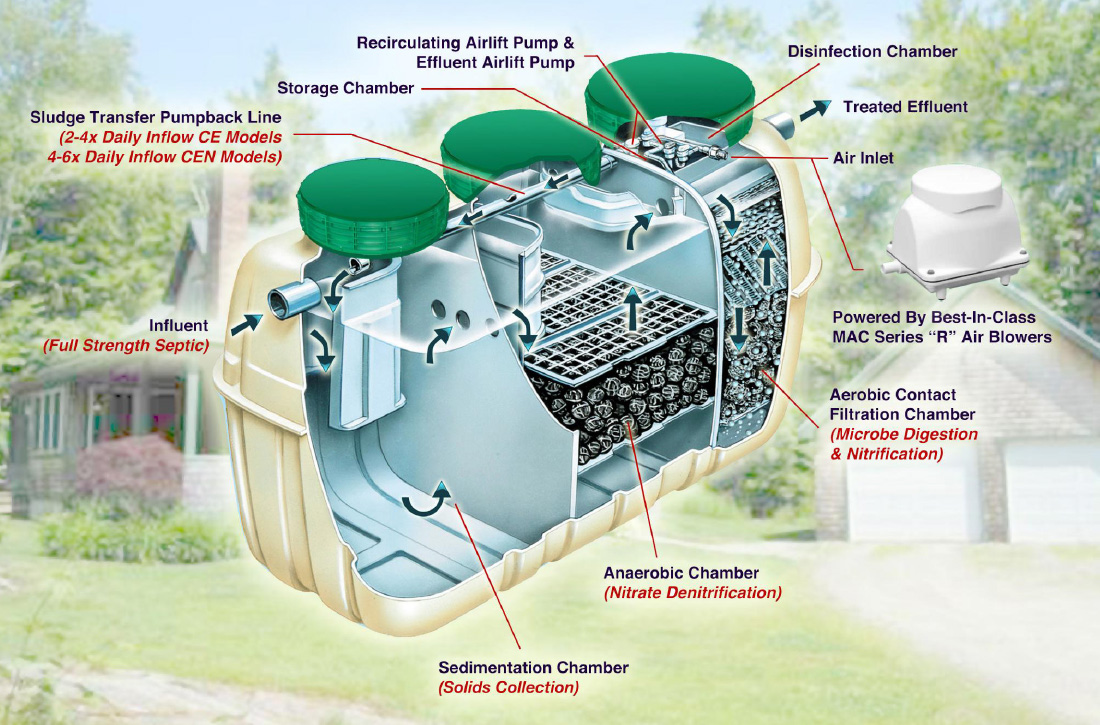 We know the land.  We know the water. We live here too.
Fuji Clean Co Ltd. has been engineering state of the art wastewater treatment products since 1961.  Collectively, we have over 2 million of these units working flawlessly in the ground worldwide.
Combining Japanese world-class engineering with Maine's work ethic and know how, and you get a company that is constantly striving for perfection. We carry the yankee spirit of independence, hard work, understatement, honesty, high expectations, and fairness to work every day.
What does this mean to you?
Our septic systems have proven themselves as the most reliable and most efficient advanced wastewater treatment systems in the world.  We have installed our septic systems all over the state of Maine and we are proud to offer our modern wastewater treatment solutions for your residential or commercial needs.
Whether you're a current residential home owner, building a vacation property or developing a large scale commercial property we would be happy to answer any questions you might have about our products. Call us anytime.

Easy, Straightforward Installation


Cost Efficient vs Other Solutions

Lower Impact on Property

Best Option for the Environment