AS THE INDUSTRY LEADER, WE DON'T SWOON FOR ALGAE BLOOMS
Excess nitrogen in your wastewater?  We have the solution.
What's the big deal with nitrogen? Excess nitrogen has been an increasing problem affecting many water sources in Maine.  It is a problem along the ocean coast because overtime nitrogen ignites damaging algae blooms. (As shown in the photo above.) This can have disastrous effects on marine life and impact the beauty of Maine's coastline.  Excess nitrogen becomes a problem around freshwater when it contaminates underground aquifers infecting your drinking water sources.
Our industry leading CEN models are the name of the game for the reduction of harmful nitrogen levels in residential or commercial wastewater. With continued, rigorous NSF 245 testing our CEN septic tanks are the ticket for your wastewater needs and cleaner water for us all.
Game-changing: Our CEN models allow for up to a 75% reduction in drainfield size creating usable properties for developers and builders out of lots that were previously unbuildable.
Keeping Maine water healthy: We've worked hand in hand with Friends of Casco Bay, the Town of North Yarmouth and Windham, as well as other municipalities and water conservationists around Maine, taking steps to control nitrogen pollution in Maine.
Great Article on Nitrogen's Effects on the Environment
Contact us for more information about reducing harmful nitrogen contamination from your wastewater.

BEST OPTION FOR THE ENVIRONMENT

INDUSTRY LEADING NITROGEN REDUCTION

CERTIFIED TO NF/ANSI STANDARDS 40 & 245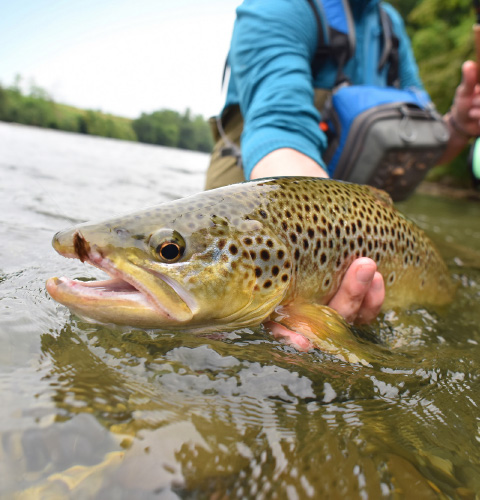 Easy, Straightforward Installation

Cost Efficient vs Other Solutions


Best Option for the Environment
Since 1961, Leading the World in Onsite Wastewater Treatment
Fuji Clean Co Ltd. has been engineering state of the art wastewater treatment products since 1961.  Collectively, we have over 2 million of these units working flawlessly in the ground worldwide.
Combining Japanese world-class engineering with Maine's work ethic and know how, and you get a company that is constantly striving for perfection. We carry the yankee spirit of independence, hard work, understatement, honesty, high expectations, and fairness to work every day.
What does this mean to you?
Our septic systems have proven themselves as the most reliable and most efficient advanced wastewater treatment systems in the world.  We have installed our septic systems all over the state of Maine and we are proud to offer our modern wastewater treatment solutions for your residential or commercial needs.